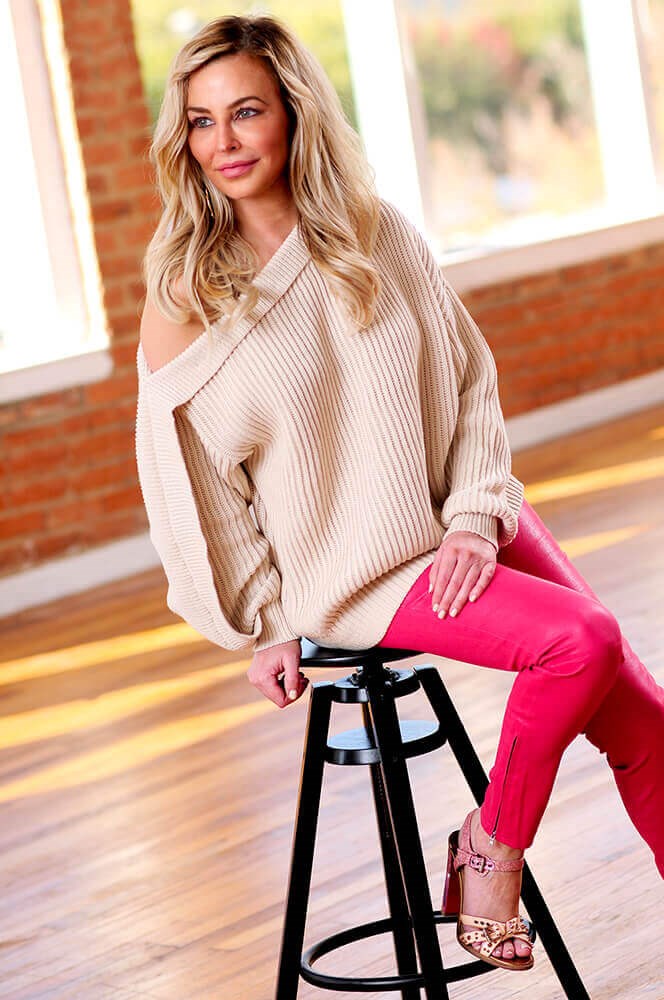 Dr. Adean Kingston is a skilled Dermatologist in Dallas, Texas who is board-certified by the American Board of Dermatology and is the owner of Adean Kingston, M.D., PLLC. She provides individualized dermatology care to patients 12 years and older to help them attain beautiful healthy skin. Her personal interests within the field of Dermatology include the diagnosis and treatment of skin cancer and other medical skin conditions as well as cosmetic dermatology.
Dr. Kingston enjoys diagnosing and treating a wide variety of general medical dermatologic conditions such as acne and specializes in comprehensive full body skin cancer exams and in the medical and surgical treatment of skin cancer. She is an expert injector, and feels that she is naturally gifted at performing these procedures and has an eye for detail that appreciates even minor variances of one's facial architecture. She is highly trained to administer Botox/Dysport and a variety of the dermal fillers and Sculptra to get the most natural look that patients desire. She works closely with her patients to help educate them on how to better care for their skin and maintain the overall health of their complexion. She also helps treat patients from the inside out by addressing their hormone imbalances through use of BioTE natural hormone replacement therapy. Her practice is truly where health and beauty meet.
Dr. Kingston's background is impressive. She attained her medical degree from the University of Pittsburgh School of Medicine, completed her residency in dermatology at the University of Texas Southwestern Medical Center, placed in the 99th percentile on the dermatology medical board examinations, and helped start the very first Dermatology Department at the renowned Cooper Clinic.
Dr. Kingston's expertise and exceptional work have earned her the following decorations:
Patients' Choice Award by Vitals
Top 10 Doctor - Metro by Vitals
Top 10 Doctor - City by Vitals
Top 10 Doctor - State by Vitals
Compassionate Doctor Recognition by Vitals
On-Time Doctor Award by Vitals
Honor Roll by Healthgrades
Rapid Registration by Zocdoc
See You Again by Zocdoc
Speedy Response by Zocdoc
"I love what I do! I love the opportunity to make a difference in someone's life by enhancing the health and appearance of their skin."
– Dr. Adean A. Kingston
Reviews
"I really enjoyed being seen by this provider. The office was tastefully decorated and the staff was friendly. The provider was really nice, excellent listener, and very thorough. I'd recommend her 1000%!"
Anonymous
ZocDoc
"She was quick and thorough….I'm very much the same way. I work in the medical field south get it."
S.W.
ZocDoc
"Dr Kingston was very attentive and listened to our concerns. Her and the staff were extremely nice and most importantly explained our treatment plan very thoroughly! I liked her so much I'll be back soon for my first Botox treatment! "
M.G.
ZocDoc
"I love Dr. Kingston and her whole office! She is so kind, personable, and most importantly, thorough. She has helped me through several skin cancer close calls - I feel like I am in such capable hands! All of the nurses and staff members seem to work together so well and enjoy their jobs. I love how easy it is to schedule online to find appointment times that work in my schedule. I highly recommend Dr. Kingston to my friends looking for a medical/cosmetic dermatologist. "
E.R.
ZocDoc
"Great service! They were very friendly, super helpful, and the office is fantastic. thanks again!"
T.B.
ZocDoc
Related Posts
Related Offers