Should Hair Be Grown Out for Laser Hair Removal?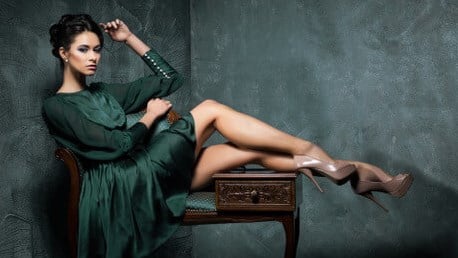 Do you miss out on wearing your favorite outfits because you are embarrassed by body hair? Are traditional hair removal techniques, like waxing and plucking, too painful to repeat? If you are ready for an easy and semi-permanent approach for smoother skin, the professionals at Adean Kingston, M.D., PLLC proudly offer advanced laser hair removal in Dallas, TX.
Many patients want to know whether they should grow out their hair prior to laser treatment. To get the best results from our laser hair removal system, board-certified dermatologist Dr. Adean Kingston may offer instructions, such as shaving the treatment area within a few days before your procedure. Call a member of our team to get your consultation and learn more about the process.
Laser hair removal explained
Too much body hair can take a toll on your appearance and self-confidence. Since shaving is not a permanent hair removal method, you may have to deal with sharp stubble every few days that feel rough to the touch. Ingrown hairs are another issue people face with plucking and/or waxing. Treatments like laser hair removal can save you time and resources while giving you smoother skin.
Laser hair removal involves the use of specific laser wavelengths that specifically targets the bulb of the unwanted hair follicles. The pigment in the follicles absorbs the laser, which damages the hair and prevents new growth from occurring. While certain laser hair removal devices are safe for all skin types, it is important to get an assessment from a dermatologist before moving forward. Occasionally a test spot may need to be performed before the full treatment. Only an experienced specialist can prevent skin damage and minimize laser hair removal side effects such as a burn or scarring.
Preparing for laser hair removal
During your skin assessment, Adean Kingston, M.D., PLLC may ask you to avoid waxing, plucking, or other hair removal techniques that remove hair at the root. The laser may not be as effective if the root of the hair is removed and the laser can not "see the bulb". Many patients are encouraged to shave the area prior to their appointment instead. This is because long hair can increase your risk of burns. Because each case is unique, your guidelines may be different than the ones listed here.
In addition to avoiding waxing and plucking, patients must avoid having a suntan for 2 weeks prior to their appointment and should also stay away from certain skin care products such as Retinoids since it makes your skin more sensitive. Plan to arrive at your dermatologist appointment with no makeup or other cosmetics on your skin. Remember to wear comfortable and loose-fitting clothing to avoid irritation following treatment.
Laser hair removal side effects
While we do our best to help you avoid laser hair removal side effects, you might notice some redness and skin sensitivity after your treatment. This is normal and typically fades within a day or so. Avoid sun exposure, harsh exfoliants, and chemicals that would only further aggravate the area. Speak with the dermatologist about scheduling follow-up appointments once the side effects subside. Continue to follow our instructions over the course of treatment to ensure ideal results at the end.
Laser hair removal flash sale!
Want 50% off a single treatment of laser hair removal? Adean Kingston, M.D., PLLC is excited to offer flash sales throughout the year so that you can try our new Diolaze XL laser and enjoy smoother, hair-free skin even sooner. If you are done waxing and shaving, allow Dr. Adean Kingston to provide safe and effective laser hair removal in Dallas, TX. Discover the many benefits of treatment for yourself by booking an appointment.