Boost the Shape of Your Buttocks With Nonsurgical Butt Augmentation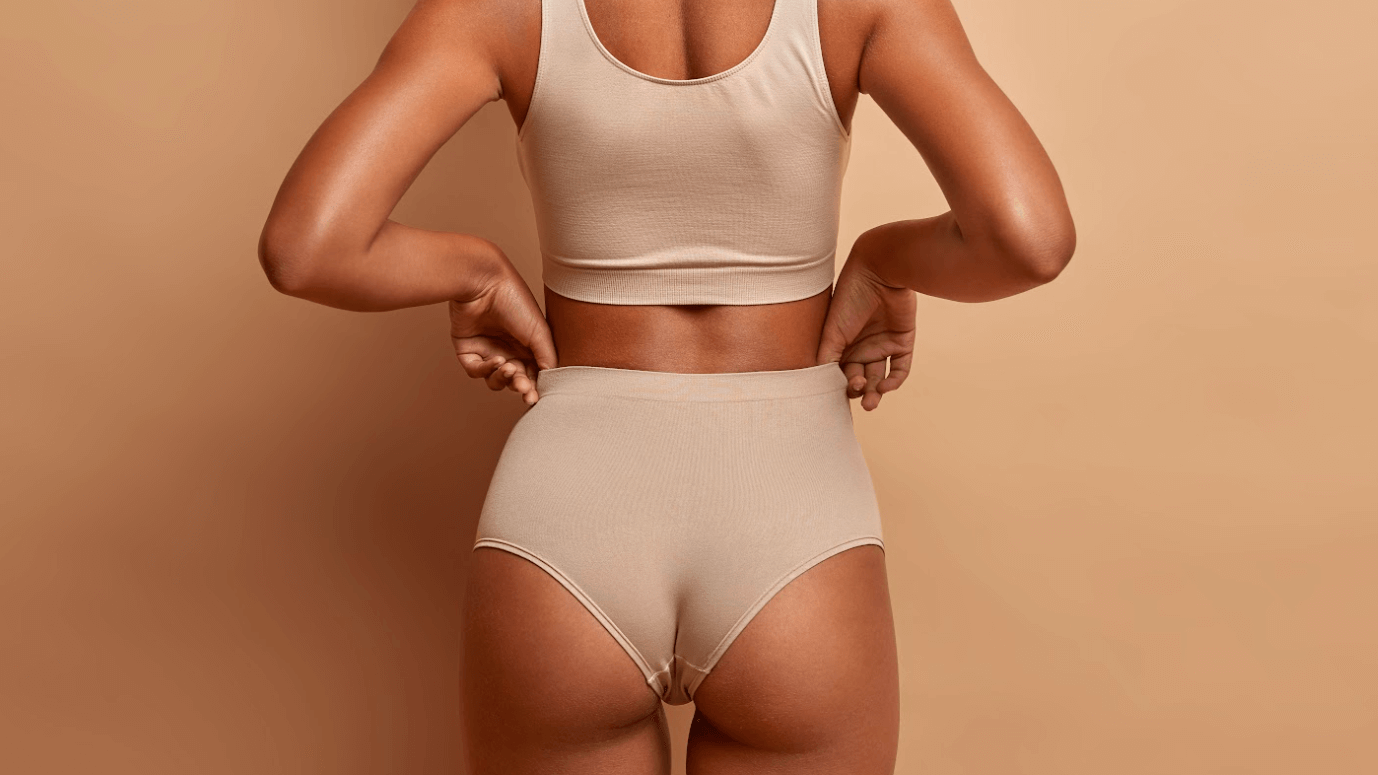 Women everywhere are seeking a fuller and more contoured backside thanks to J Lo and the Kardashians but many people are uninterested in silicone implants or traditional plastic surgery to achieve their desired outcome. Luckily, there are other ways to boost the shape of your buttocks. Nonsurgical butt augmentation is one of our most popular treatments at Adean Kingston, M.D., PLLC.
A cosmetic dermatologist can combine cutting-edge treatments like EMSCULPT NEO® and Sculptra® dermal fillers to achieve a firmer, more rounded shape. Call now to book a consultation in Dallas, TX, and see why patients choose dermatologist Dr. Adean Kingston to see results. We understand the importance of creating natural-looking outcomes that can fulfill your goals.
What are the benefits of nonsurgical butt augmentation?
A flat, saggy bottom can be a source of embarrassment for several reasons. It can make your body seem out of proportion or cause form-fitting clothing to look unflattering. Though implants are a common way to improve the backside, they are not without risks. Invasive procedures require incisions and a long recovery period. Scarring and implant failure are also possible side effects.
Nonsurgical butt augmentation allows you to get the shape you crave without going under the knife. Dr. Kingston uses advanced technologies to sculpt and tone your buttocks in a way that is safe and natural. We believe everyone should have access to the body of their dreams — and we help make that possible.
What happens during nonsurgical butt augmentation?
EMSCULPT NEO uses a technology called high-intensity focused electromagnetic (HIFEM+) energy and radiofrequency (RF) energy to contract the muscles and create more definition in the buttocks.
Sculptra dermal fillers enhance the shape of and add volume to your bottom through simple injections made from poly-L-lactic acid. This treatment is also ideal to correct unwanted hip dips. A cosmetic dermatologist in Dallas may recommend a series of injections scheduled about three weeks apart for the best possible results.
What do results look like with EMSCULPT NEO and Sculptra?
Results vary based on the individual and their unique treatment plan. Dr. Kingston welcomes individuals whether they want subtle or dramatic changes to their buttocks. After a series of treatments with EMSCULPT NEO and Sculptra fillers, you should experience a firmer, more rounded bottom with improved overall symmetry. Additional benefits include:
Increased muscle tone
Reduced fat deposits
Improved definition without implants or surgery
A contoured, hourglass-shaped silhouette
How long do results last after butt augmentation?
Results from EMSCULPT NEO and Sculptra dermal fillers can last a long time if you maintain a consistent lifestyle. Factors like pregnancy and weight fluctuations impact your outcomes over time, so we recommend waiting until you are done having children and have reached your goal weight before scheduling treatment. Of course, patients are always welcome to come back for touch-up appointments as needed. We are committed to your ongoing satisfaction.
Enhance your appearance without surgery
Nonsurgical butt augmentation is a great way to boost the shape of your buttocks and feel confident in your body. Call Adean Kingston, M.D., PLLC to book a consultation with a cosmetic dermatologist in Dallas. Feel free to ask about our current specials and see how you can save. Dr. Adean Kingston looks forward to helping you enhance your curves through EMSCULPT NEO and Sculptra fillers.