Why Is Revanesse® Versa™ The Perfect Lip Filler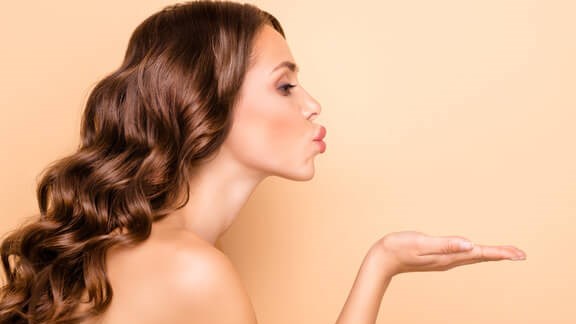 Lip filler is one of the most common cosmetic procedures both men and women are doing! They are plumping their lips to enhance their overall appearance or because the lips have experienced some signs of aging--they become smaller, thinner, and more wrinkled over time. The great news is that noninvasive dermal fillers, like Revanesse Versa, can restore lost volume, smooth out wrinkles, and just give you a plumper appearance.
Almost everyone can benefit from fuller lips. So, what are dermal fillers, and how do they work to achieve this goal? Dermal fillers are made from a natural substance called hyaluronic acid. When you get a lip assessment with board-certified dermatologist Dr. Adean Kingston, we can explain the process and create a treatment plan for you. Call Adean Kingston, M.D., PLLC in Dallas, TX to schedule your appointment.
What are dermal fillers?
As we age, we produce less collagen. Collagen is key to keeping the skin plump and healthy. Collagen loss can give our lips a wrinkled appearance. Dermal fillers are designed to enhance the size and proportion of our features, so they appear more voluminous. Revanesse Versa is the perfect solution for mild to moderate loss of volume in the lips.
Some benefits of Revanesse Versa lip filler include:
No downtime involved

Minimally invasive procedure

Can be used in other areas of the face too

Lasts up to 6 months

Premium quality ingredients

Cost friendly
Developing your treatment plan
Before administering dermal fillers, our dermatology clinic will learn about your aesthetic goals. Whether you want subtle or dramatic results, Adean Kingston, M.D., PLLC can meet your needs. Ideal candidates hope to combat thin or wrinkled lips, while others want to reshape them or make them more even. Revanesse Versa filler is also beneficial for other problem areas, such as smile lines around the mouth. During your consultation, we will evaluate your facial features to determine if this product is right for you.
How Revanesse Versa is administered
Revanesse Versa lip filler is performed in one of our spacious treatment rooms in Dallas, TX. Usually, only one 30 minute session is required to achieve your desired results. However, patients may need to return for follow-up appointments. We begin by applying a topical anesthetic to minimize any pain or discomfort. Then the filler is injected into the treatment area with a very small needle. Treated areas are iced to reduce swelling and bruising. After your treatment, patients can return to their daily activities as normal.
What happens after lip injections
The side effects from Revanesse Versa dermal fillers are mild but can include swelling, bruising, and soreness at the injection site. These will generally resolve over the following 24 to 48 hours. While complications are rare, it is still important to choose a knowledgeable injector with experience. Our dermatology clinic will be happy to recommend ways to make recovery easier, such as over-the-counter medications and cool compresses.
Get Revanesse Versa lip filler
Thin or wrinkled lips can make you feel older than you really are. If you are beginning to notice signs of aging in your facial features, meet with board-certified dermatologist Dr. Adean Kingston for a comprehensive assessment. Adean Kingston, M.D., PLLC is known for producing amazing results for patients. Our team in Dallas, TX can refresh your appearance and make your lips appear naturally more voluminous.